Zion Lutheran Church
245 Central Avenue South
Milaca MN 56353
320-983-3368
zionmilaca@frontiernet.net

Where is Zion?

What to expect on Sunday morning


Learn more about online giving
This Week at Zion:
Tuesday, February 27th

NO Tuesday Morning Bible study
6 p.m. Girl Scout Thinking Day in Hall
6:30 p.m. JOG Committee meeting
Tuesday, February 27th

NO Tuesday Morning Bible study
6 p.m. Alleluia Ringers practice


Wednesday, February 28th

11:30 a.m. Lenten Luncheon at St. Louis Catholic Church
5:30 p.m. Soup Supper
7 p.m
. Lenten Vespers
Thursday, March 1st 27th

2 p.m. Esther Circle
6 p.m. Circles of Hope

Sunday, March 4th
Church Council Installed

9 a.m. Worship with Holy Communion
10 a.m. Fellowship
10:15a.m. Sunday School



Household Prayers for the Week
Stewardship Matters!
New and easy way to sign up to help
with worship! Click below on SIGN UP GENIUS
and sign up to be a greeter, usher, lector,
Communion assistant, or Nursery person.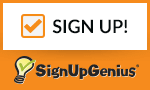 Looking for a Faith Community? Have you been worshiping with us for a while? Are you looking to become actively involved? Zion would love to have become a part of our faith community. For more information please contact either the Church Office (320-983-3368) or Pastor Blenkush (Blenkush@zionmilaca.org) for more information.
Make a prayer request



Visit
Living Lutheran
Online

a daily blend of culture,

conversation, and community
for ELCA members and friends.
Follow Zion (@Zionlutheran)
on Twitter



Web master
Jan
Living in God's amazing grace!


an E.L.C.A. Congregation
and part of the
Northeastern Minnesota Synod

Office Hours:
Tuesday, Wednesday, and
Friday 9 a.m. - 3:30 p.m.
Worship Services:
9 a.m.
(Individual hearing amplifiers are available from the ushers)

Communion:
1st and 3rd Sundays
Sunday School
:
10:15 a.m.
Bible Study:
Tuesday - 10:30 a.m.
Meet Zion's Staff
Zion's Mission:
Worshiping the
Triune God
and celebrating
our calling
as God's people we
grow through Word
and Sacrament,
show God's love
and mercy
for all creation,
and
sow the
Good News of
Jesus Christ in our
community and world
.
Picture of
the Week
We are a church that
belongs to Christ.
There is a place for you here.
We believe God calls each of us by
name. Christ's church is not ours
to control, nor is it our job to sort out,
divide, categorize or exclude.
Whenever we feel compelled to
"draw the line" on our lives,
we must acknowledge as Lutherans
that Jesus always stands
on both sides of that line.